Feel free to call Tim or Tiffany at 207-729-9936 to order your cemetery lettering or fill out the short form below and we will get back to you quickly with pricing and a contract.
Once we mail or email you a contract,
***PLEASE CHECK THE SPELLING AND DATES VERY CAREFULLY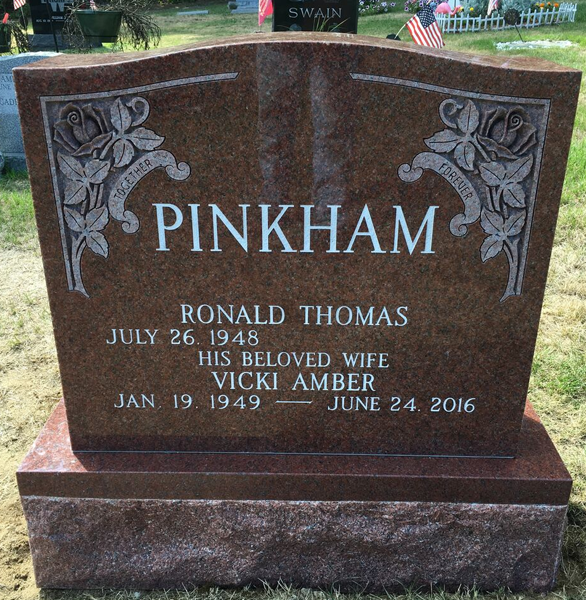 Once we have received the signed contract with full payment the next steps are:

We drive to your monument and take an impression of what is there currently so we can match the existing text.
We make sure that the information you wish to add, matches up with the format of the existing monument.
We cut the rubber stencil at our shop to match the letter size, style and format of the existing information on the monument.
We drive to your monument a second time and sandblast the new information onto the stone
We take a picture of the completed work and email or mail it to you.
After we receive full payment, work is typically completed within 8 weeks. Engravings cannot be done in the winter or when the temperature is not a minimum of 45 degrees all day. Also, cemetery lettering cannot be done on rainy days because the rubber stencil will not adhere to the granite when it's cold or wet.
$275.00 (setup fee, includes year)
$10.00 per character.